RETIRED STAFF ASSOCIATION
KRAKOW
7/12 SEPTEMER 2020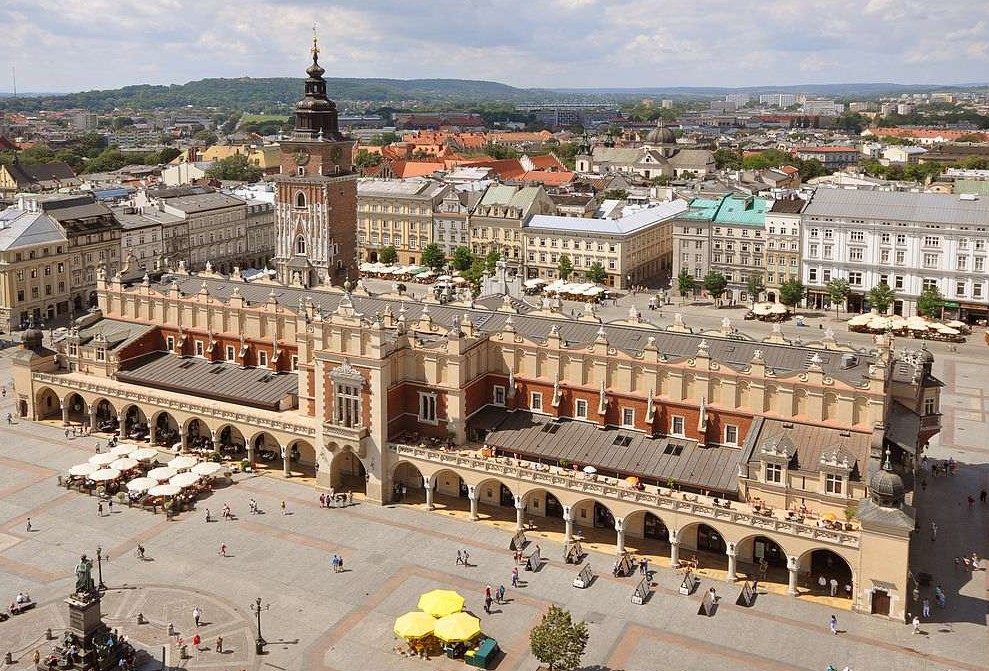 If you would like to go please complete the booking form.

Cost for members to include return air fare on BA

£699 for members

£710 for non members.

£200

single supplement

, I know this is horrendous but is beyond our control so if you can find someone to share with you would not have to pay this supplement.

Poland's currency is the Zloty they are not in the Euro. If you would like to arrange insurance through Success Tours the cost will be £40, please include this amount with your booking form in case you have to cancel for whatever reason.

We are anticipating that the EHIC (European Health Card) will still be valid during the transition period on leaving the EU. One bit of advice do not change currency at the airport it is always a very bad rate of excange.
This trip include airport transfers

6 days 5 nights in the Vienna Easy Hotel on a half board basis

Porterage on arrival and departure

Breakfast is a buffet with hot/cold items

Executive coach and guide for Wieliczka Salt Mines

Guided tour of the Salt Mines

Executive coach and guide for Auschwitz-Birkenau day

Standard guided tour of Auschwitz-Birkenau
Itinary

We will leave T5 on BA0872 at 0800 arriving in Krakow at 1130 where we will be met and transferred to our hotel. We return from Krakow on the BA 0873departing Krakow at 2045 arriving T5 at 2215.

The hotel is the "Vienna House Easy" located in the city centre, near to Krakow Opera House and The Old Town with its medieval market square. It is a modern hotel and offers WIFI, air conditioning, a safe, television and hairdryer. The telephone number is +48 12 299 0000. Looking at their website it looks, like a lot of Continental Hotels, twin means it is two separate mattresses and duvet but are pushed together just to make you aware. It is a 3 star hotel. Krakow is quite a small City and easy to get around.

Majestically medieval Krakow is the cultural capital of Poland and is the only City to have had its historic monuments remain unscathed from the ravages of the Second World War. Its stunning and compact Old Town (Stare Miasto) boasts the exquisite interiors of St Mary's Basilica. It is adjacent to the main market square and built in the 14th Century, its foundation dates back to the 13th Century and is particularly famous for its wooden alter piece. In 1978 it became a UNESCO Heritage Site. On every hour a trumpet signal is played from the top of the tallest St Mary's two towers, the plaintive tune breaks off mid stream to commemorate a 13th century trumpeter who was shot in the throat whilst sounding the alarm before a Mongol attack on the City. The noon time one is heard across Poland and broadcast live by Polish National Radio.

Also in Krakow is the glorious domes of Wawel Cathedral which is 900 years old and has served as a Coronation and burial site for Polish Monarchs and is absolutely stunnng. The Cathedral is particularly known for its Altar. Also worth visiting is Wawel Castle. Krakow has the largest market square in Europe. Krakow's former Jewish quarter, Kazimiez is a jumble of pretty squares and lively streets and you an also vsit the oldest Synagogue still standing in Poland.. Krakow is also famous for its horse drawn carriages which are elaborate.

You will be at leisure after checking into the hotel until dinner at the hotel.

Day 2 – At leisure

Day 3 – Today we will travel accompanied by a guide to visit Wieliczka Salt Mines. This ancient salt mine is today an incredible subterranean formation of sparklng sculptures, reverent chapels, dark lakes linked by a maze of caverns and passageways. Found just outside Krakow these spectacularly hewn chambers form a fascinating and beautiful underground world to explore. It is difficult to adequaely describe this venue but suffice to say it is remarkable, it even has chandeliers, The Last Supper carved in salt, and many other amazing things to see.

Day 4 – Day at Leisure

Day 5 – This morning we will travel accompanied by a guide to visit Auschwitz – known across the world as the former site of a mass genocide orchestrated by the Nazis. The Auschwitz-Birkenau

camp was established in 1940 and was witness to the brutal killing of over a million people, predominantly Jewish. Today it is a sobering memorial and museum which confronts the horror and atrocities that took place here. We will also have a specialised Auschwitz guide during our visit.

Some of you may find it too upsetting to visit this tragic place so if you do not wish to go on this day's outing could you indicate this on booking. You will certainly need a tissue.

Day 6 – Sadly it is time to return home. We will travel back to the airport via coach and accompanied by English speaking assistance.

After checking out of the hotel we will still have a little time in Krakow before departing for the airport as you will see above the flight does not depart untl 2045. We may be able to organise something and will let you know, or you may wish to "do your own thing".